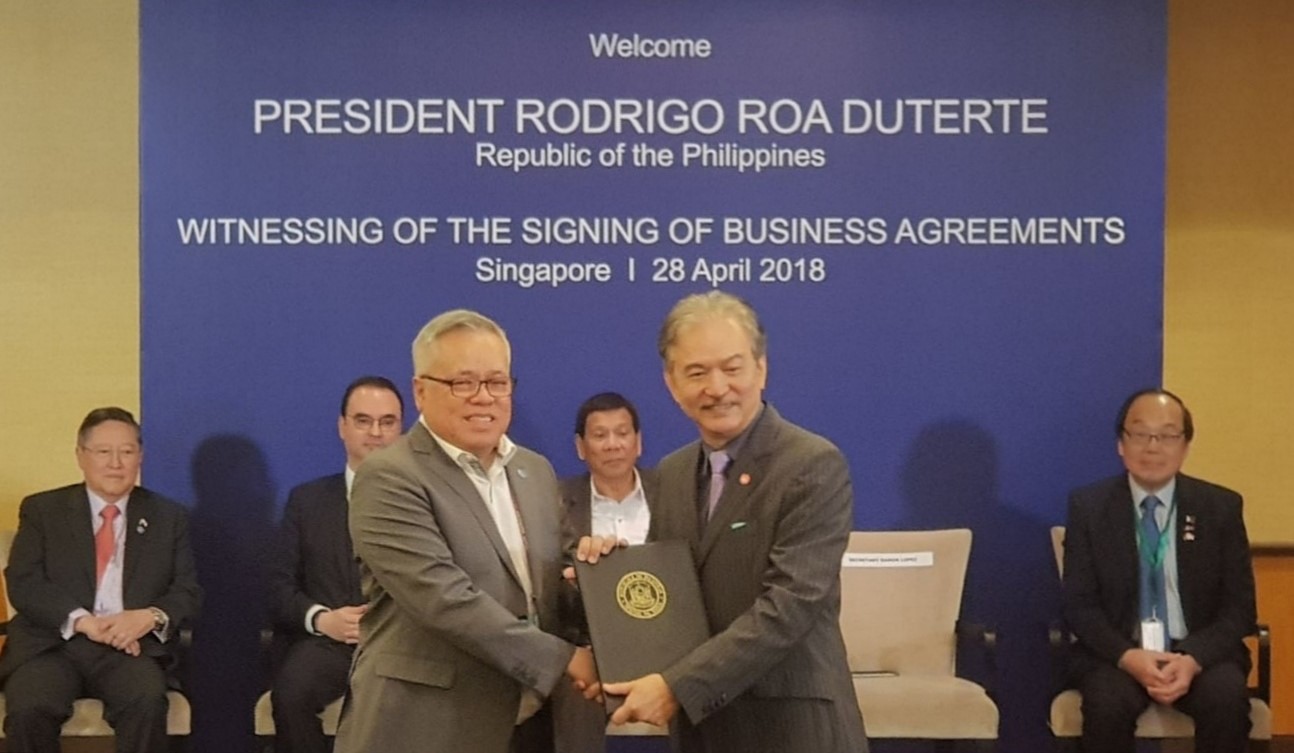 Philippines' Department of Trade and Industry Embarks on Smart Growth Connect (SGConnect) with YCH Group and ASEAN-BAC
Philippines' Department of Trade and Industry Embarks on Smart Growth Connect (SGConnect) with YCH Group and ASEAN-BAC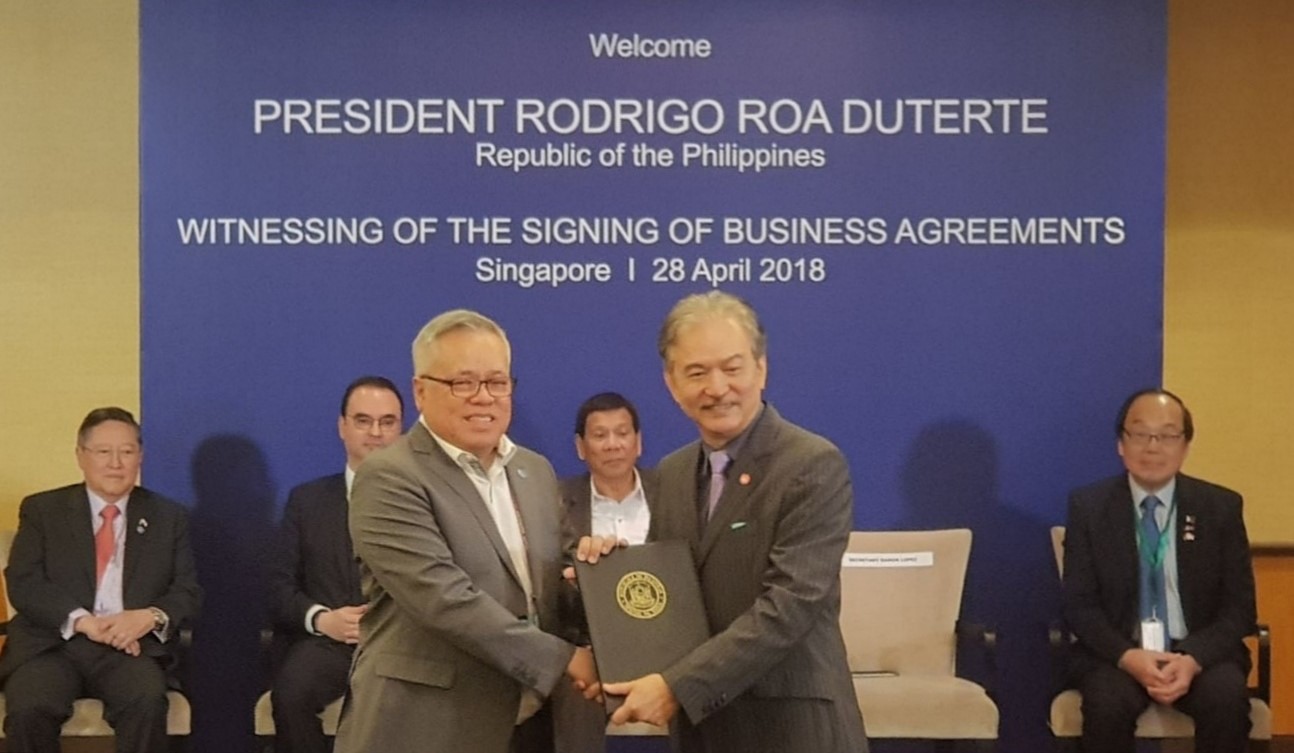 Philippines' Department of Trade and Industry Embarks on Smart Growth Connect (SGConnect) with YCH Group and ASEAN-BAC
Philippines' Department of Trade and Industry Embarks on Smart Growth Connect (SGConnect) with YCH Group and ASEAN-BAC
Philippines moves swiftly to help its cities to grow without growing pains together as part of ASEAN Business Advisory Council (ASEAN-BAC) efforts towards "Building Tomorrow, Connecting Today"
Singapore, 28 April 2018 – YCH Group (YCH), Asia Pacific's leading supply chain and logistics company, together with the Philippines' Department of Trade and Industry (DTI), issued a Letter of Intent in the presence of Philippine President Rodrigo Duterte to work towards implementing ASEAN-BAC's legacy project entitled Smart Growth Connect (SGConnect).
The DTI commits to dedicate a team to explore and suggest locations in the Philippines that would be allocated and zoned to develop and implement SGConnect by 2020.  YCH Group in turn would lend its domain expertise in supply chain management in undertaking a feasibility study in close consultation with DTI and ASEAN-BAC.
Aligning with the ASEAN 2018 Singapore ASEAN Chairmanship's theme of Resilient and Innovative, ASEAN-BAC adopts the tagline of "Building Tomorrow, Connecting Today" to support the vision of a resilient ASEAN in embracing future challenges by pursuing an urgent strategic action agenda. SGConnect was conceived to enable ASEAN in building up for tomorrow. It will complement and synthesize other on-going legacy projects of ASEAN-BAC which include Growth Accelerator Exchange (GAX), LaosConnect, MaritimeConnect and AMEN (ASEAN Mentorship for Entrepreneurs Network).  As the fifth ASEAN-BAC legacy project, SG Connect will facilitate regional economic integration amongst all the ASEAN member states by easing and addressing the anticipated pressure of rapid economic growth and heightened urbanisation in the coming years.
SGConnect is the response to the challenge embraced by ASEAN-BAC to focus its work around delivering adaptable solutions that are relevant and suitable to the level of technological capability and maturity of each member states. In so doing, a symbiotic and sustainable growth could be achieved faster as each ASEAN state would be able to "grow without growing pains"; be connected physically and virtually so that the ten states can leverage each other's unique strengths and grow together as a multicultural region.
About YCH Group
Founded in 1955 and headquartered in Singapore, YCH Group is the leading end-to-end supply chain solutions partner to some of the world's largest companies and favourite brands across more than 100 cities in the Asia Pacific region. A strong proponent of innovation, YCH is recognized for its 7PL™ approach in seamlessly integrating supply chain strategy with execution. YCH's launch of Supply Chain City®, Asia's nexus of supply chain excellence on 22 September 2017 will create new benchmarks in the logistics and supply chain industry, supporting Singapore's key growth areas, namely in urban solutions, smart logistics and robotics.
For more information, please visit www.ych.com
About ASEAN Business Advisory Council
ASEAN Business Advisory Council (ASEAN-BAC) was formed following decision of the ASEAN Leaders at the 7th ASEAN Summit, launched in April 2003, with the mandate to provide private sector feedback and guidance to boost ASEAN's efforts towards economic integration.
For more information, please visit www.asean-bac.org
For Media Enquiries
Michelle Wong
Executive Chairman Office, YCH Group
DID: (65) 6417 2785
Email: [email protected]
Secretariat
ASEAN Business Advisory Council
DID: (62) 21 722 0705
Email: [email protected]