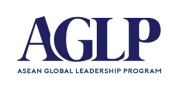 2019 ASEAN GLOBAL LEADERSHIP PROGRAM (AGLP) FELLOWSHIP
2019 ASEAN GLOBAL LEADERSHIP PROGRAM (AGLP) FELLOWSHIP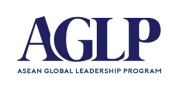 2019 ASEAN GLOBAL LEADERSHIP PROGRAM (AGLP) FELLOWSHIP
2019 ASEAN GLOBAL LEADERSHIP PROGRAM (AGLP) FELLOWSHIP
The ASEAN Global Leadership Program (AGLP) is a custom designed 5-day program focusing on the 4 key themes of Globalization, Entrepreneurship, Innovation, and Leadership. The first AGLP was launched in 2009 in collaboration with the University of Cambridge Judge Business School in the UK, followed by the Cheung Kong Graduate of Business in China, the UC Berkeley Haas School of Business in the USA, the London Business School in the UK, the New York University Stern School of Business in the USA, and the London School of Economics and Political Science in the UK.
The AGLP provides a learning platform for the participants to address the challenges and opportunities in the ASEAN Economic Community context, while promoting business networking for the participants from South East Asia countries. The AGLP is aimed at those senior executives working in both the public sector and the private sector across industries in the South East Asia region who have responsibilities for strategic leadership and for improving their company's performance. To date, the AGLP Alumni comprise some 500 top executives at the C-suite and Board level in the corporate sector, including policy makers and regulators from the public sector.
In support of the mission of executive education in the South East Asia region, SRW&Co. is pleased to announce the launch of the inaugural AGLP Fellowship as a CSR Initiative. The annual AGLP Fellowship will be awarded to an individual who had contributed significantly to the betterment of political, economic and social development in any undertaking through passion and exemplary leadership.
The 2019 AGLP Fellowship recipient will be invited to attend the ASEAN Global Leadership Program in a reputed global business school in 2020 either in the US, UK or China.
Applications for the 2019 AGLP Fellowship are now open to interested candidates from across the globe. Interested applicants should submit their application (not more than 1000 words) stating their case for their eligibility for the Fellowship grant. In their application, they must attach a copy of their bio. Applicants may opt to send us a video link (not more than 5 minutes) in lieu of the application letter.
Applications should be addressed to : Email: AGLPFellowship201[email protected] Applications will be closed on 31st December 2019.
We will contact only the shortlisted candidates for an online interview. The announcement of the selected 2019 AGLP Fellow will be made in early February 2020.